Ep066: Buzz Osborne and Dale Crover (The Melvins)
(stream and download – Episode 66)

"I'm Rosemary's baby!" Movies. Le Butcherettes, Basses loaded and Mike and the Melvins, Buzz almost gets his head blown off, insurance fraud stories, "The amount of work to go through to avoid work.", The movie Sideways, my dinners with Andre (the giant), Andre and small pac, "never breathe what you can't see", Jared warren streaking, earthquakes! Trading Florida for Italy "like living in somebody's mouth" and SO MUCH MORE!
Conan Neutron & The Secret Friends – Casually Intense (Opening Theme)
Melvins – Pearl Bomb
Melvins – the Water Glass

interview with the Melvins

Melvins – Let It All Be
Melvins – The Bit
Melvins – Lovely Butterfly
Melvins – Youth of America
Melvins – a History of Bad Men

Shellac – The End of Radio (closing theme)
Protonic Reversal!
Stream Episodes
Subscribe for Free!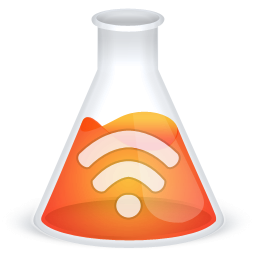 available on stitcher and spotify!


Email alerts for new episodes:

Current Patreon Only Episodes ($1 a month)
Ep174: Martin Atkins (PiL, Killing Joke, Pigface)
Ep175: Jerry Casale (DEVO) part 2
Ep176: Dave Scott Stone (Slug, Get Hustle, LCD Soundsystem, Melvins, Unwound, etc.)
Ep176: Dave Scott Stone (Slug, Get Hustle, LCD Soundsystem, Melvins, Unwound, etc.)
Ep177: Dan Gatto (BABYLAND, Continues)
Ep178: Zak Sally (The Hand, Low, Enemymine)
Ep179: Travis Keller (Buddyhead, American Primitive)
Ep180: Jared Warren (Big Business, The Whip, KARP, Melvins)
Ep181: KatieJane Garside (Daisy Chainsaw, Queen Adreena, Liar,Flower)
Ep182: Jordan Sobolew (Reptoid)
Ep183: Rob Montage (Waxeater)
Ep184: Tony Visconti (Producer: David Bowie, T. Rex, Iggy Pop, Thin Lizzy)
Ep185: Culture of Like and Subscribe w/Steve Albini
Ep186: Rick Valentin & Rose Marshack (Poster Children and Radio Zero)
Ep187: Phill Calvert (the Birthday Party)
Copyright © 2020 Conan Neutron's Protonic Reversal. All Rights Reserved. Theme by ILoveWP.com