Ep156: Toshi Kasai (Producer, Plan D, Big Business)
Toshi Kasai is back on Protonic Reversal! He has a brand new record/project called PLAN D!
–Plan D: Working with tons of different drummers to make a very cool record.
-Lieutenant tour (Nate Mendel)
-Solo sets opening for Melvins
-Working with a number of different bands/clients
-Overpreparing/underpreparing for recording.
-Making a band/artist feel comfortable
-bands arguing for 10 minutes over a part that is 5 seconds.
-Tracking at sound of Sirens vs. tracking in other places/studios.
-Upcoming bands recorded
-"the wrong end of adventure" with destination recording.
-"partying" in the studio/recording process
Protonic Reversal!
Stream Episodes
Subscribe for Free!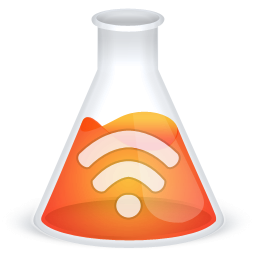 available on stitcher and spotify!


Email alerts for new episodes:

Current Patreon Only Episodes ($1 a month)
Ep174: Martin Atkins (PiL, Killing Joke, Pigface)
Ep175: Jerry Casale (DEVO) part 2
Ep176: Dave Scott Stone (Slug, Get Hustle, LCD Soundsystem, Melvins, Unwound, etc.)
Ep176: Dave Scott Stone (Slug, Get Hustle, LCD Soundsystem, Melvins, Unwound, etc.)
Ep177: Dan Gatto (BABYLAND, Continues)
Ep178: Zak Sally (The Hand, Low, Enemymine)
Ep179: Travis Keller (Buddyhead, American Primitive)
Ep180: Jared Warren (Big Business, The Whip, KARP, Melvins)
Ep181: KatieJane Garside (Daisy Chainsaw, Queen Adreena, Liar,Flower)
Ep182: Jordan Sobolew (Reptoid)
Ep183: Rob Montage (Waxeater)
Ep184: Tony Visconti (Producer: David Bowie, T. Rex, Iggy Pop, Thin Lizzy)
Ep185: Culture of Like and Subscribe w/Steve Albini
Ep186: Rick Valentin & Rose Marshack (Poster Children and Radio Zero)
Ep187: Phill Calvert (the Birthday Party)
Copyright © 2020 Conan Neutron's Protonic Reversal. All Rights Reserved. Theme by ILoveWP.com